Hand-drawn Portrait Stamp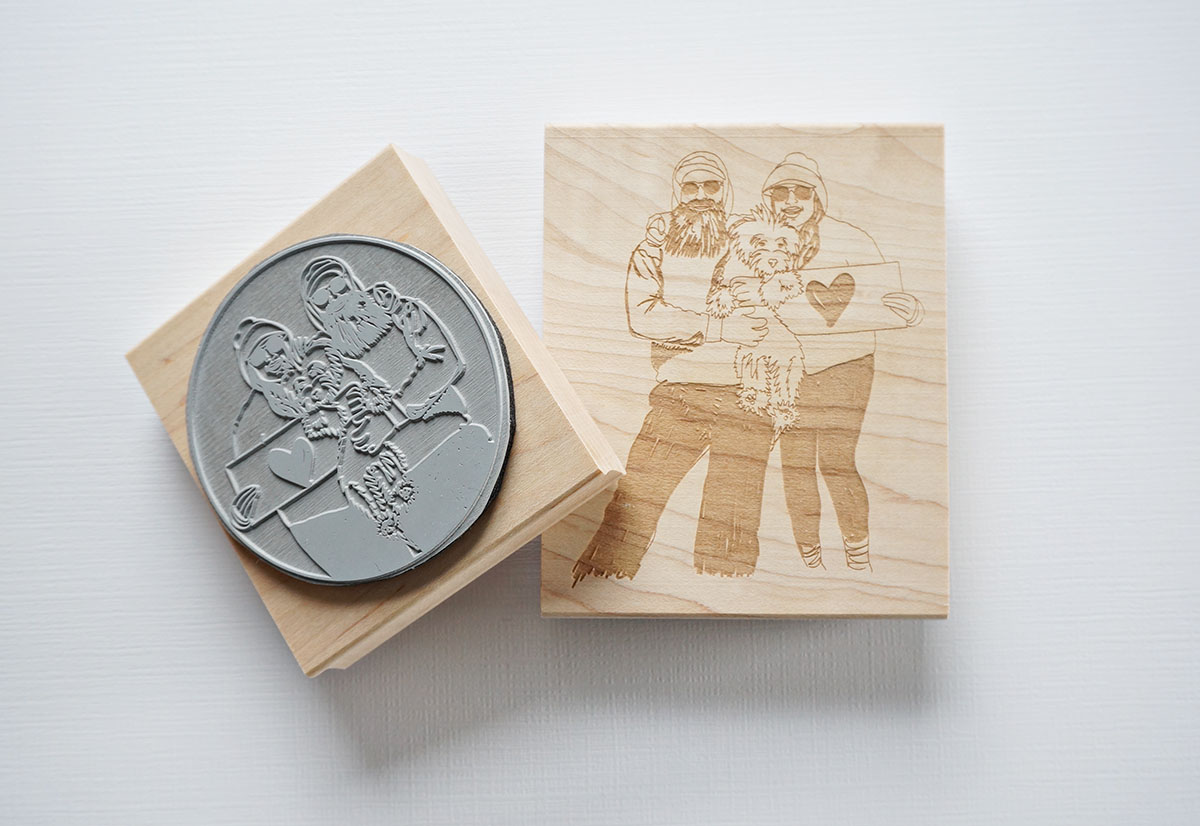 Hand-drawn Portrait Stamp
Add some bespoke whimsy to your cards with a hand-drawn portrait stamp.
Here's how it works:
Decide how large of a stamp you want (the more detailed the drawing, the bigger the stamp we recommend: just a face or two, feel free to order as small as a 2" stamp. Want torsos, then go at least 3". Full bodies will turn out best at 4".)

Purchase the listing. This listing is for either just the drawing as a digital file, or the drawing + the cost of making the actual stamp (if you want more than one stamp using the same drawing - like in the listing photo, please e-mail us for a quote, we won't charge you for the drawing more than once).

When we see the order come through, we'll e-mail you asking for the photograph that you'd like the drawing to be based off of.

You can expect to see the drawing within a week of purchasing this listing, and then after the drawing is approved, your stamp will go into production and ship out within about a week of being approved.
Before purchasing this listing, please look at Sydney's drawing style to make sure you like it. East Grove can accommodate minor changes to the drawing, but multiple rounds of revisions may result in additional costs. Those will always be discussed up-front before proceeding.
Only 3 left in stock
Only 3 left in stock
Only 3 left in stock
Only 3 left in stock